Welcome to day 4 of Toys In The Dryer 14 Days of Valentines!
From January 25 through February 7 we'll be posting non-stop Valentine's posts to celebrate this lovely holiday.
Need something to make for the Grandparents for Valentines? These picket fence Valentine magnets are super cute, fun to make, and are perfect as a gift from the kids to the Grandparents!
To make them you'll need:
8 Craft sticks
Scissors
Glue
White paint
Valentine and flower related foam decor
Pink or red marker
Small photo of your kids
Magnets
Start by using your scissors to cut points on one side of 6 of the craft sticks.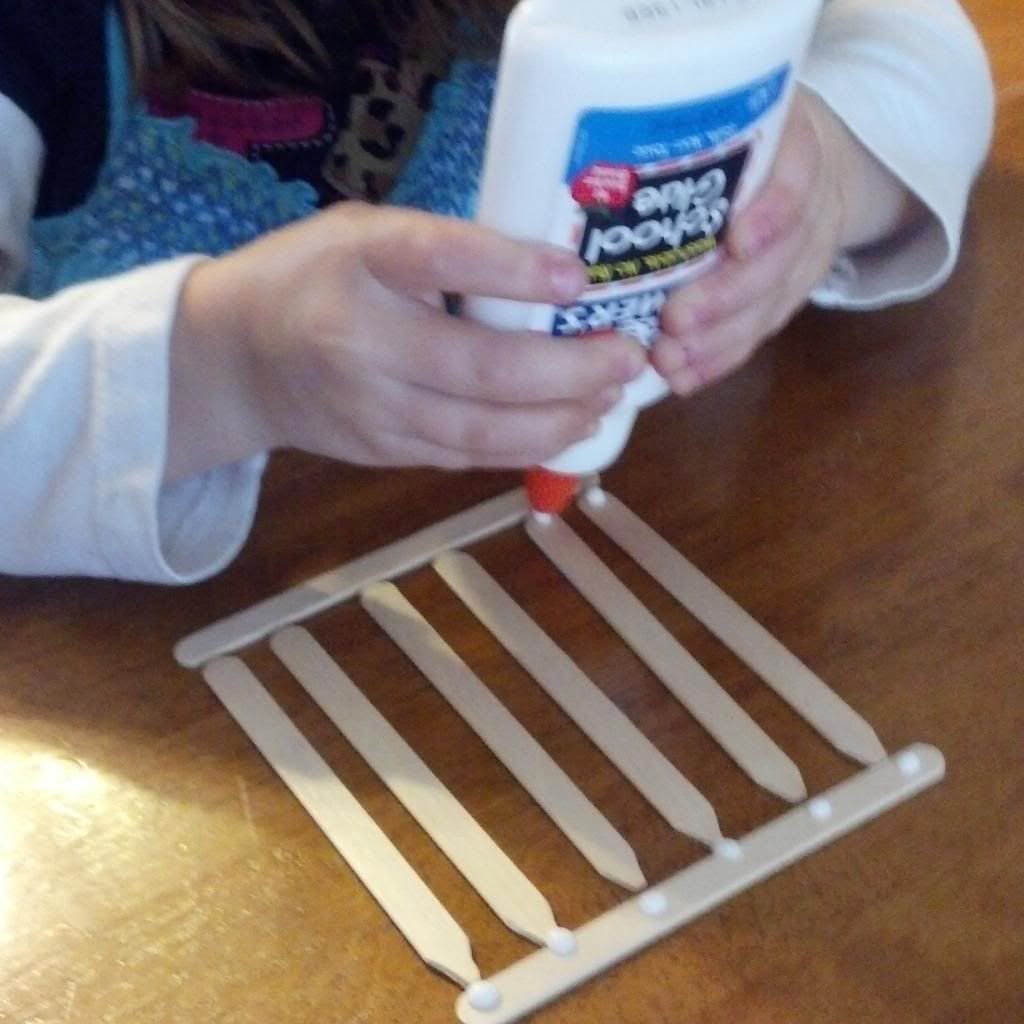 Next, have your child line up the 6 pointed sticks evenly across the 2 un-pointed sticks. Have your child put glue dots on the un-pointed sticks where the pointed sticks meet them. (Yes, Tottie is putting glue dots on the wrong sticks in this photo. She got the first one right though).
Now glue the sticks together like the photo shows. Make sure you leave a little more room on the top than on the bottom to make it look like a picket fence. Tottie left a little more space than you need.
Once the glue is dry. Paint your fence white.
Wait for the paint to dry then decorate however you want. Make sure to leave room for the photo and to write "I/We Love You a Whole Bunch"
Glue your picture to the front and some magnets to the back and you're done!
What other type of things have your kids made or bought for their Grandparents for Valentine's Day?