Welcome to day 9 of Toys In The Dryer 14 Days of Valentines!
From February 1-14 we'll be doing non-stop Valentines posts to celebrate this lovely holiday!
Some of you may remember our previous post about
Creative Lunchbox Ideas
. Well we took things a little bit further and hoped to inspire you to create a fun Valentine's Day lunch for the sweetie in your life.
Heart of the matter
Heart shaped sandwiches are easy to create with a pair of scissors and a few seconds of your time. Cheese with a X and O in it will send your sweetie to school with hugs and kisses too! Pack some pink yogurt and strawberries for color.
Homemade lunchable
A few crackers, a circle cookie cutter and a few minutes of your time and you can make a great "lunchable" style meal for your cutie! I added some toothpicks with Valentine's stickers on them for a little flare.
I love you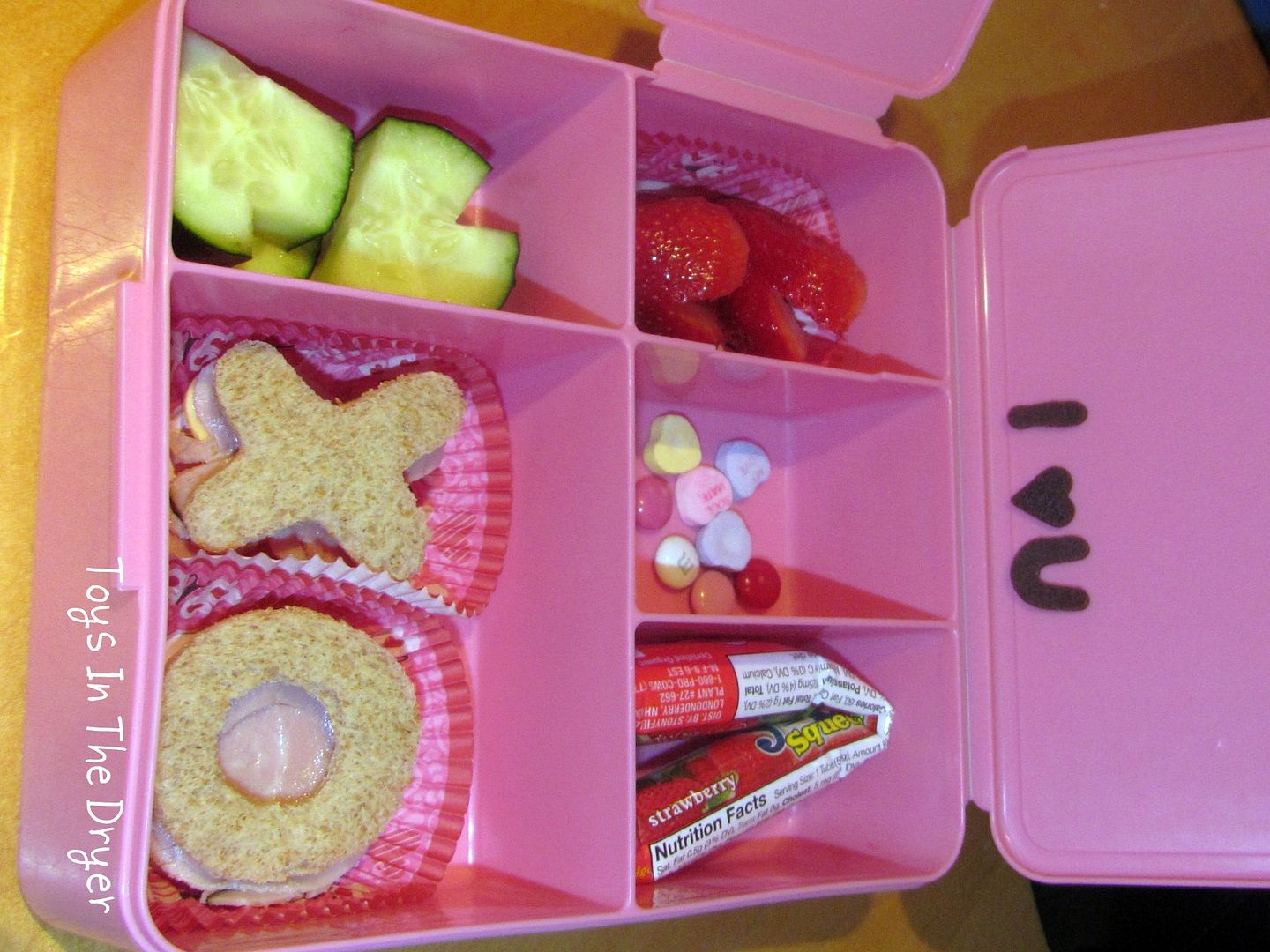 Send them off to school with hugs and kisses and an I love you! X and O shaped sandwiches, I love you in fruit leather and heart shaped fruit. (Easy to do with a little V cut out of the top of the cucumber and strawberry).
Hope you have been inspired to try out some fun Valentine's Day themed lunch for your little honey! Share with us!
Click on the button to see all of our 14 Days Of Valentines posts!