Planning birthday parties is one of my favorite things to do! With 4 kids I get the chance to get creative every couple of months (tee hee hee). This past month my baby boy turned ONE! I threw him a Winter ONEderland Party. I thought this party turned out so cute that I'd share it with you so that you too could be inspired!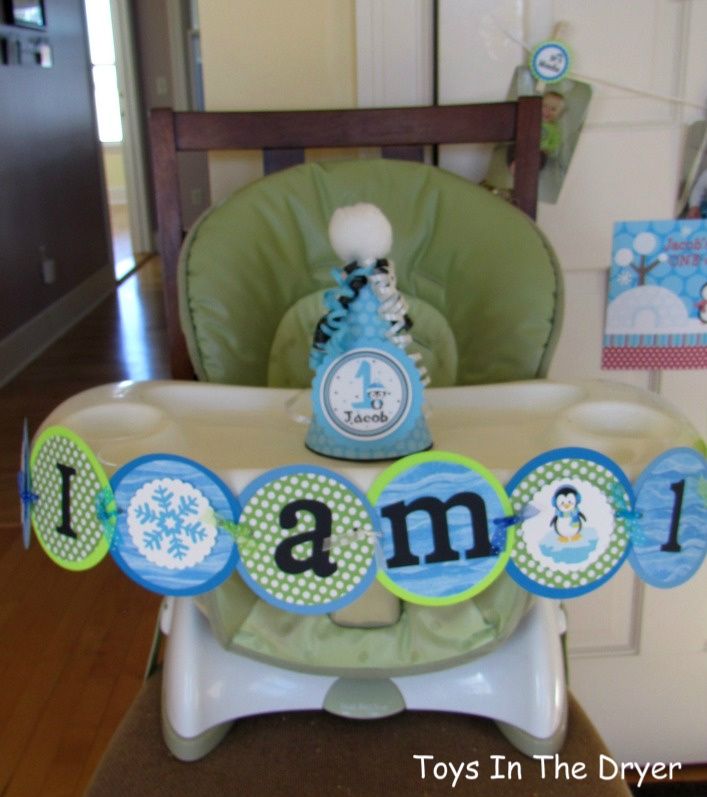 The first, and most important part of the party is the cake....of course! It just so happens that our
local bakery
offers a FREE "smash cake" for their 1st birthdays. Thanks to them I didn't have to pull out the pans and make one, yay! Check with your local bakery to see if they offer the same. (Note- I didn't blot out my sons name because it would have taken a long time to do...this will be the only post in which I will share his name). I asked them to add blue and white dots to the cake to coordinate with the colors.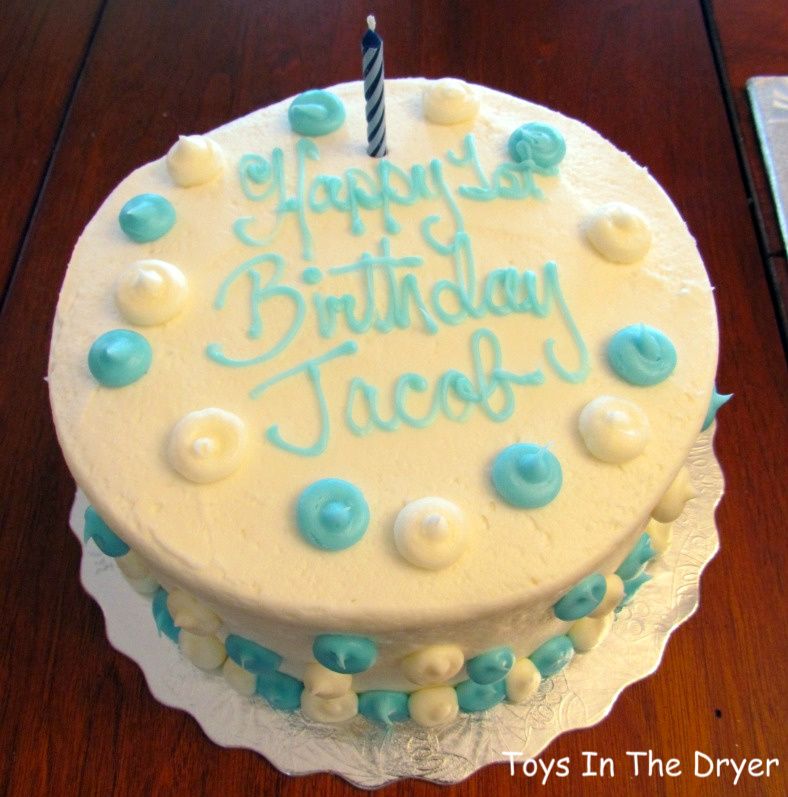 I also had them make a "winter- themed" sheet cake for our party guests. My
lovely friend
made the gorgeous fondant igloo, penguins, and polar bear! Words cannot express how much I adored them!!
I made a chalkboard welcome sign to greet our guests as they arrived. I found a photo of something I liked on
Pintrest
.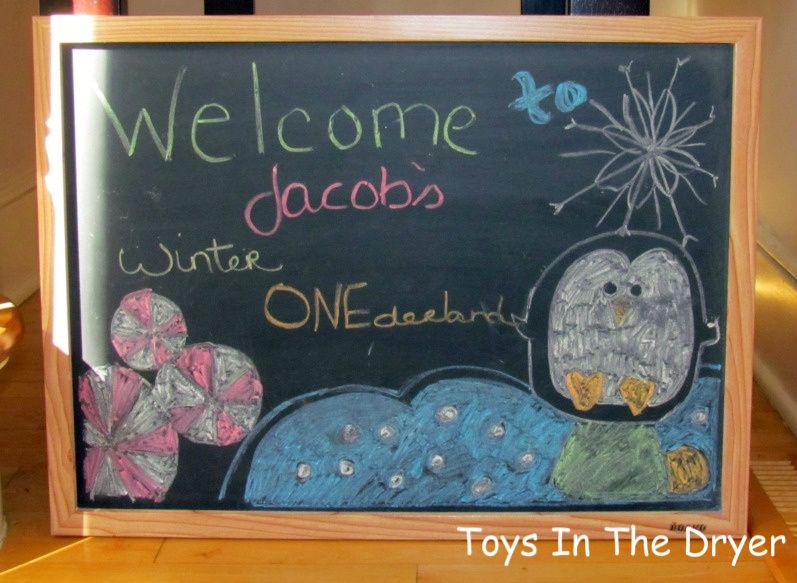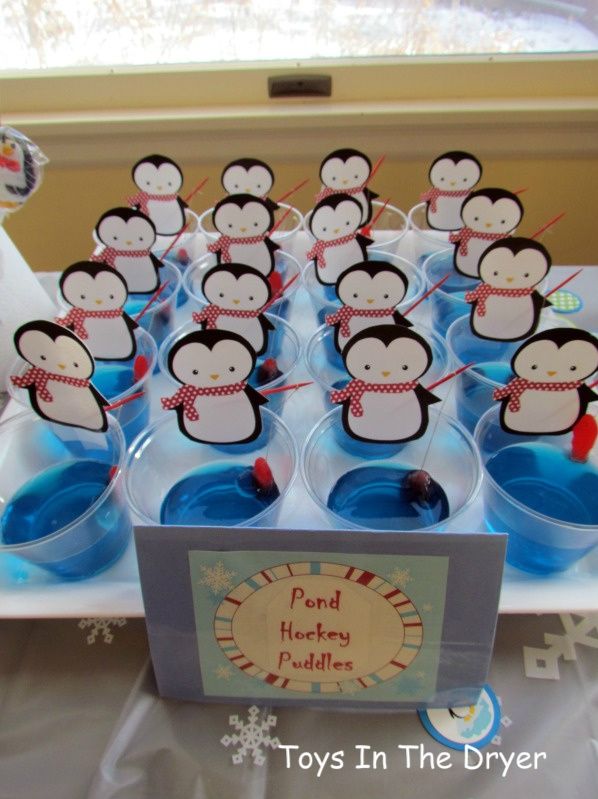 I purchased a copy of some penguins that I ADORED from
Dimple Prints
as well as some adorable signs. I cut out the penguins and taped them to clear plastic cups. Then I secured a red toothpick to each penguin and strung a red (Swedish) fish to the line to make it appear that the penguins were fishing. I filled the cups with blue Jell-O and served.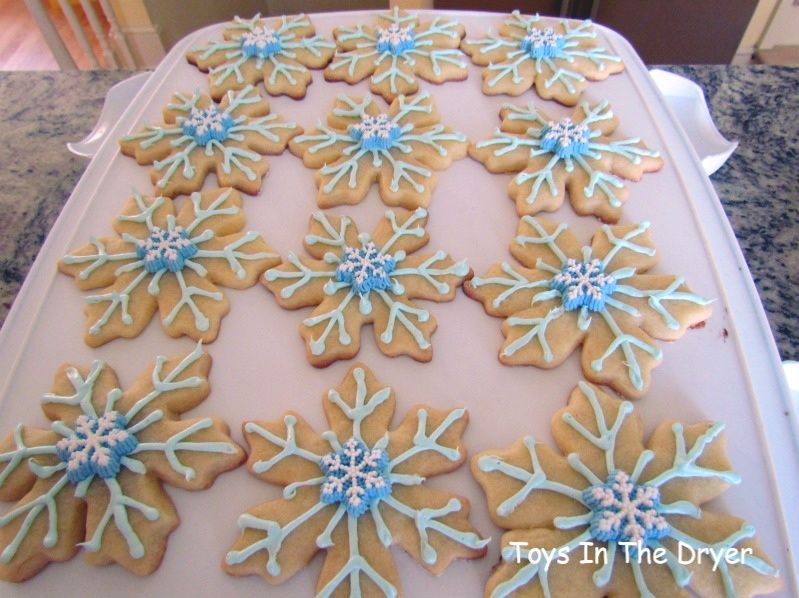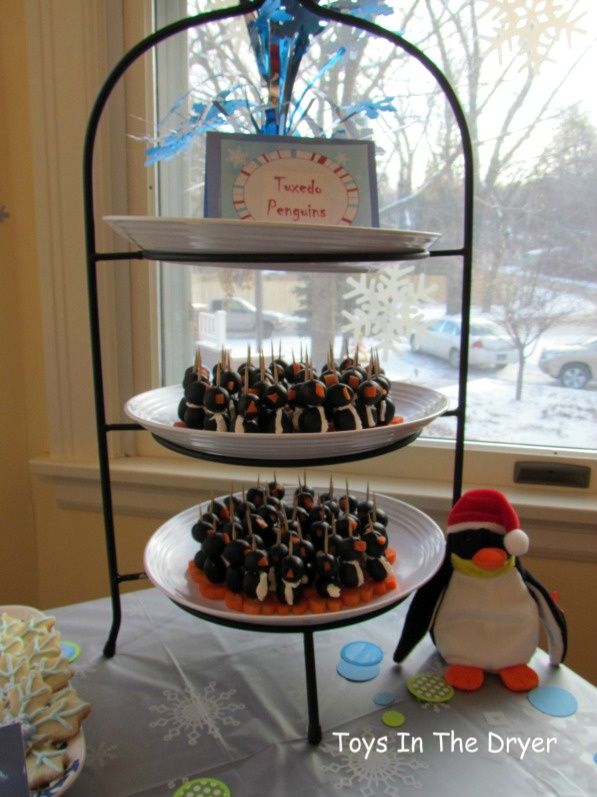 I made sure our guests were filled to the brim with other "winter themed" foods. I made snowballs, snowflakes, tuxedo penguins, snowman soup, and arctic freeze.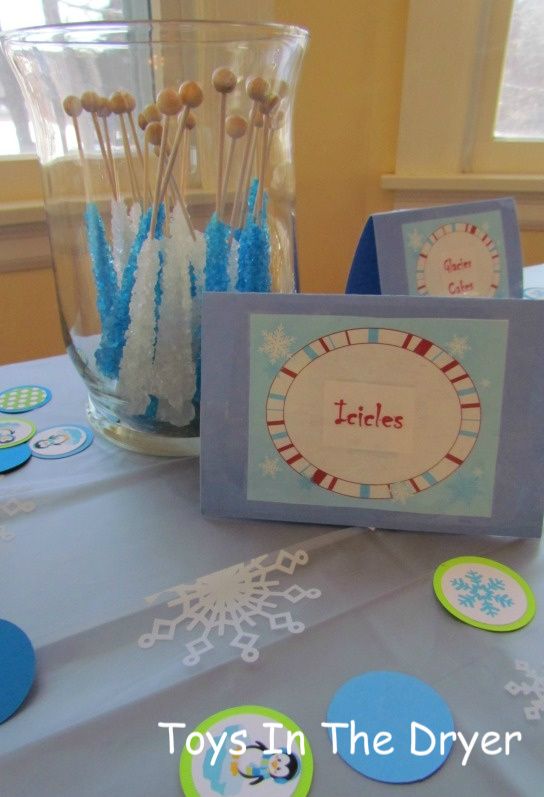 We even made our own
icicles
for the guests. We had help from
scrappinash
on the table decor and confetti. The invites turned out AMAZING! (these are not ours but a proof of what they looked like)
She made the most amazing happy birthday banner for his special day as well!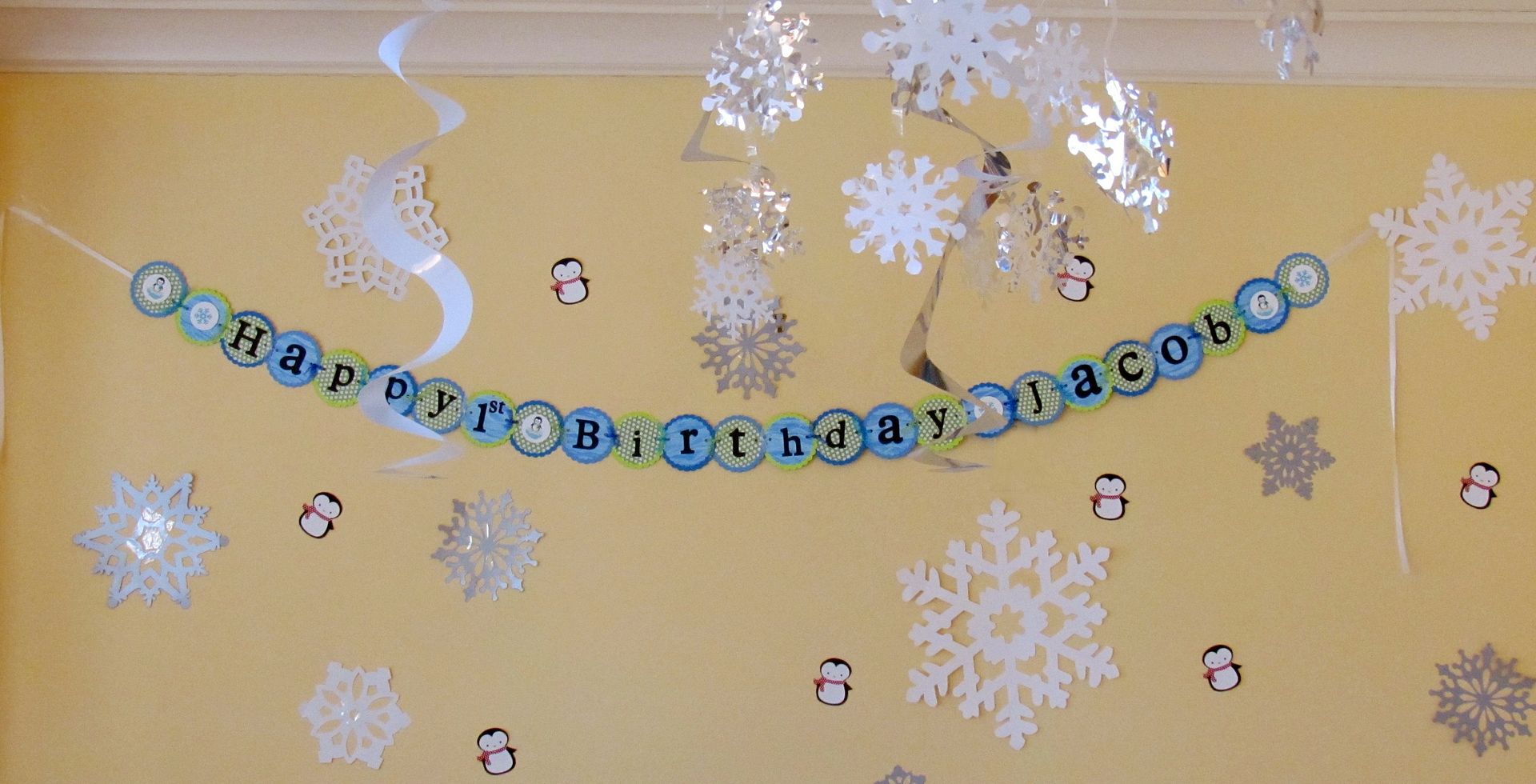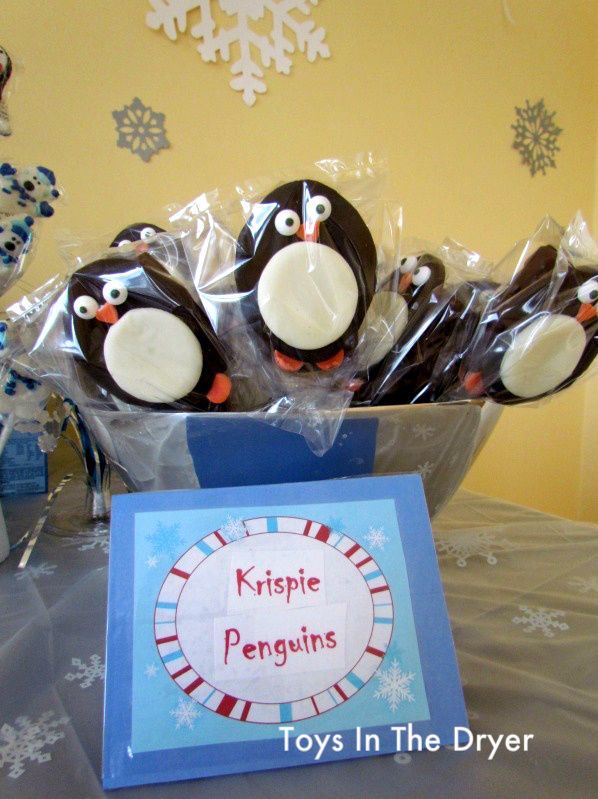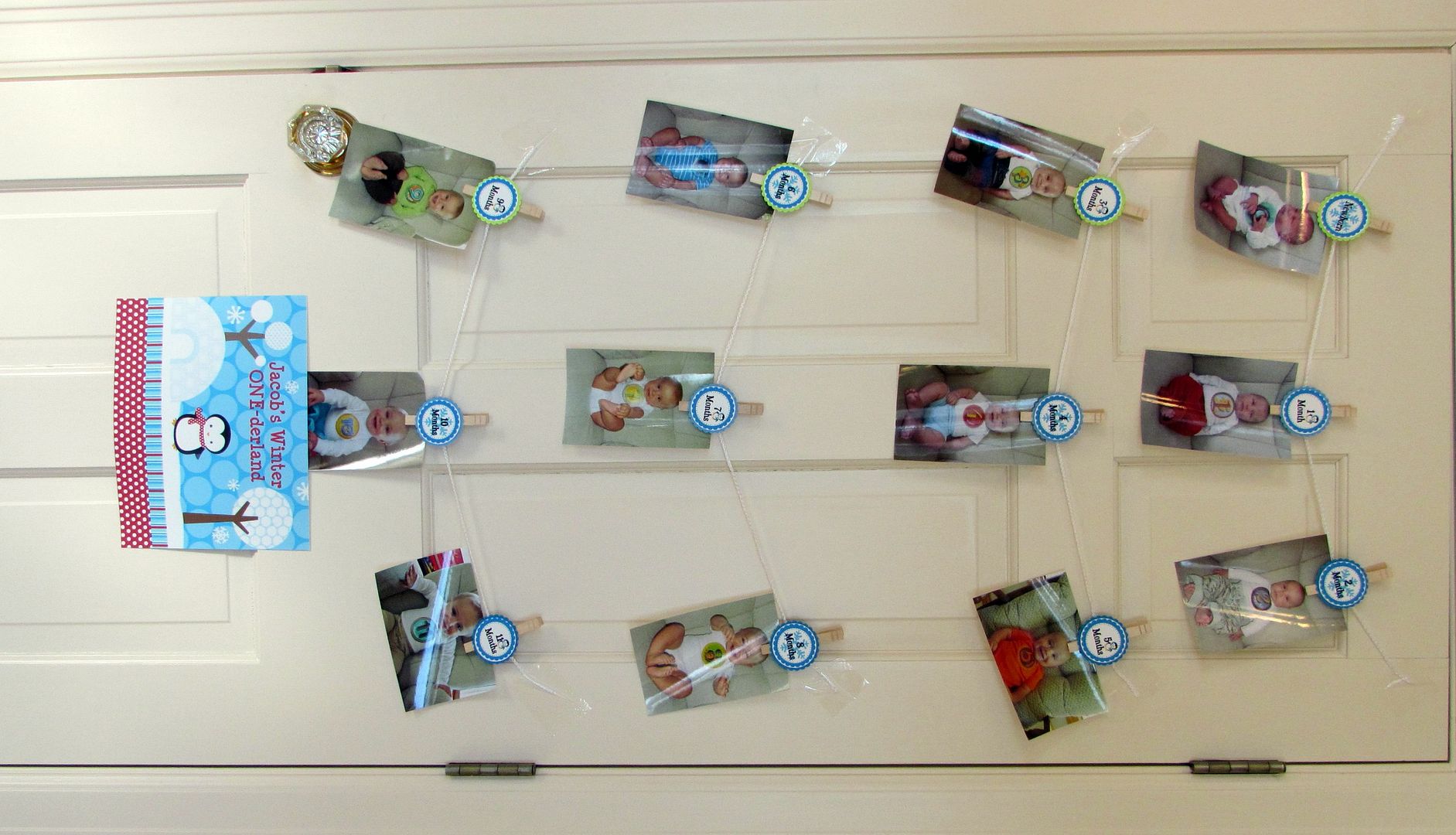 I got the idea of making Krispie Penguins from someone who regularly participates in our Fun Stuff Fridays,
Hungry Happenings
. I think they turned out amazing!
I made a TON of snowflakes and extra penguins for the walls and to complete the look I had a great collection of clips made to hang his monthly photos from. I think people REALLY enjoyed that part! It sure was fun to see him grow and change from month to month.
I think it is safe to say that the party was a success. As you can see by the smile on his face he had a ONEderful time!