My kids LOVE playing with shaving cream! (I mean let's be real...you know you do too.) When they came home from preschool with these great puffy snowmen I had to investigate what they were made out of. Sure enough----shaving cream (and a little glue).
Here is what you will need:
Shaving cream (cheap Barbarsol works perfectly)
School glue (ya know Elmer's)
Construction paper
Glitter, beads, buttons, or gems (optional)
A bowl
A paint brush (also optional)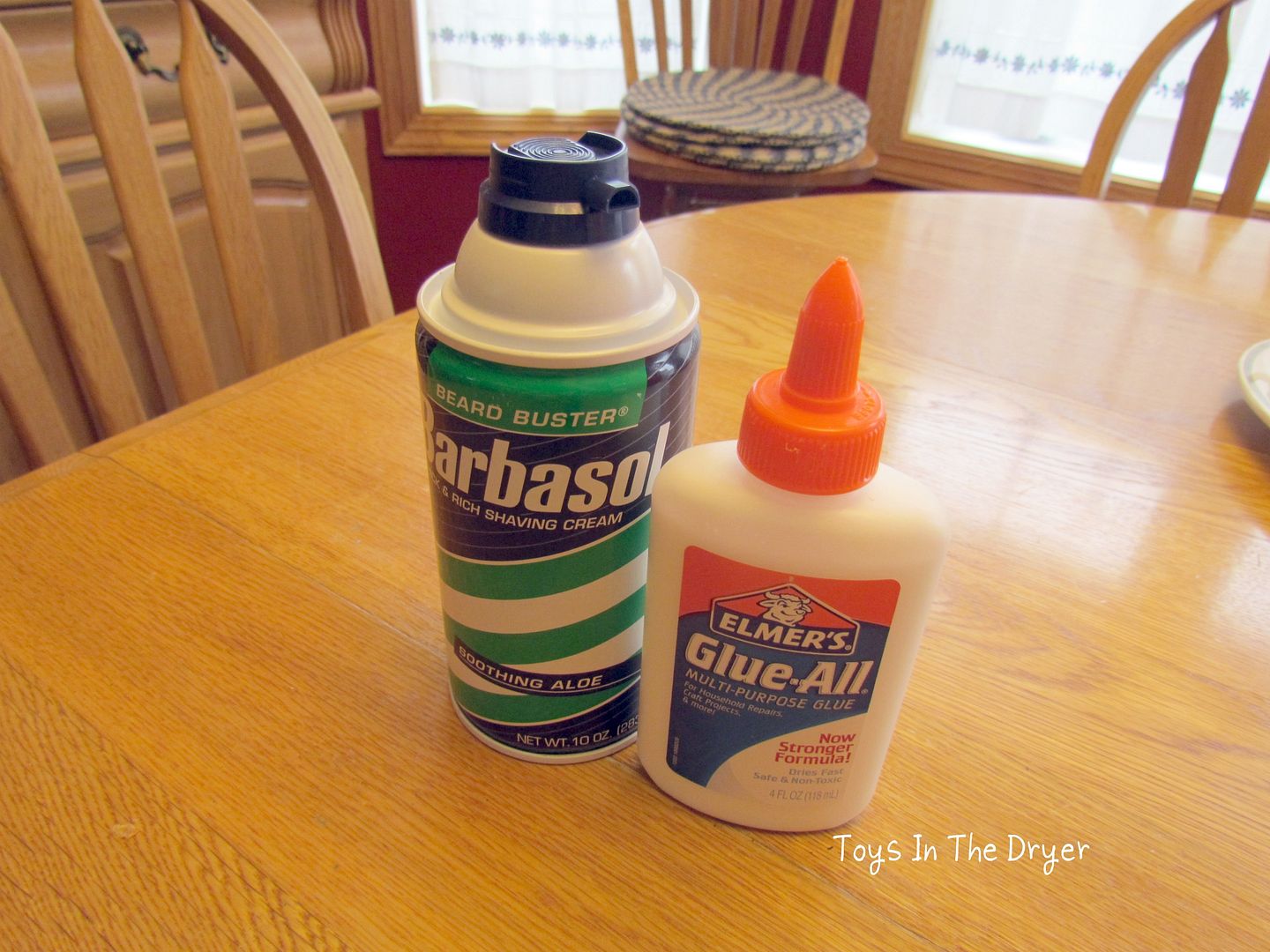 Squirt half (or all if you are having a blast) of the shaving cream into a plastic bowl. Next add the glue and mix. (There is no real recipe to this but half a can of shaving cream and a whole bottle of glue worked perfect for us)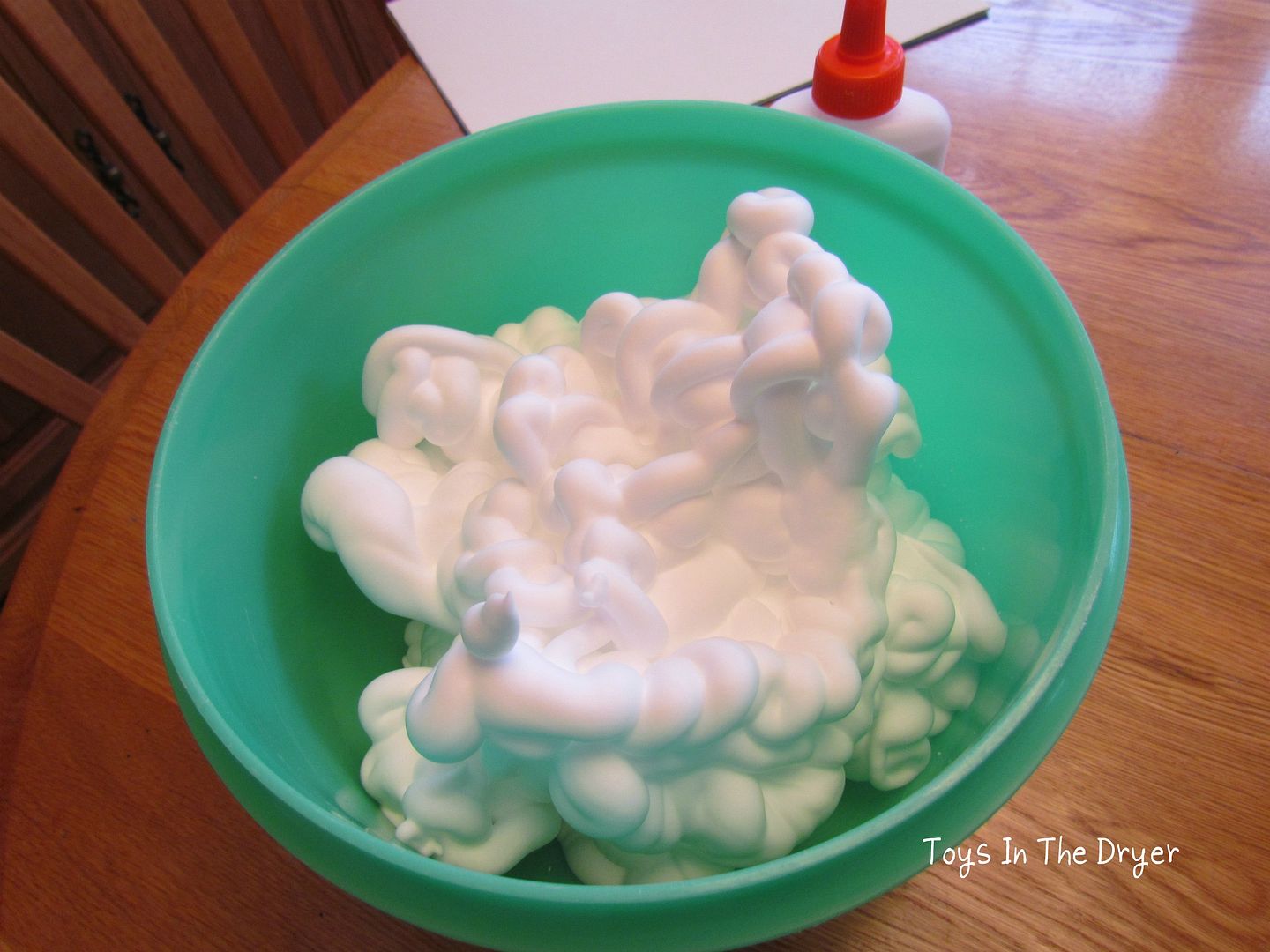 Have your child scoop out the shaving cream mixture and "paint" with it all over the paper. A little tip for you- the thicker they lay it on the better and the more puffy it will dry in the end.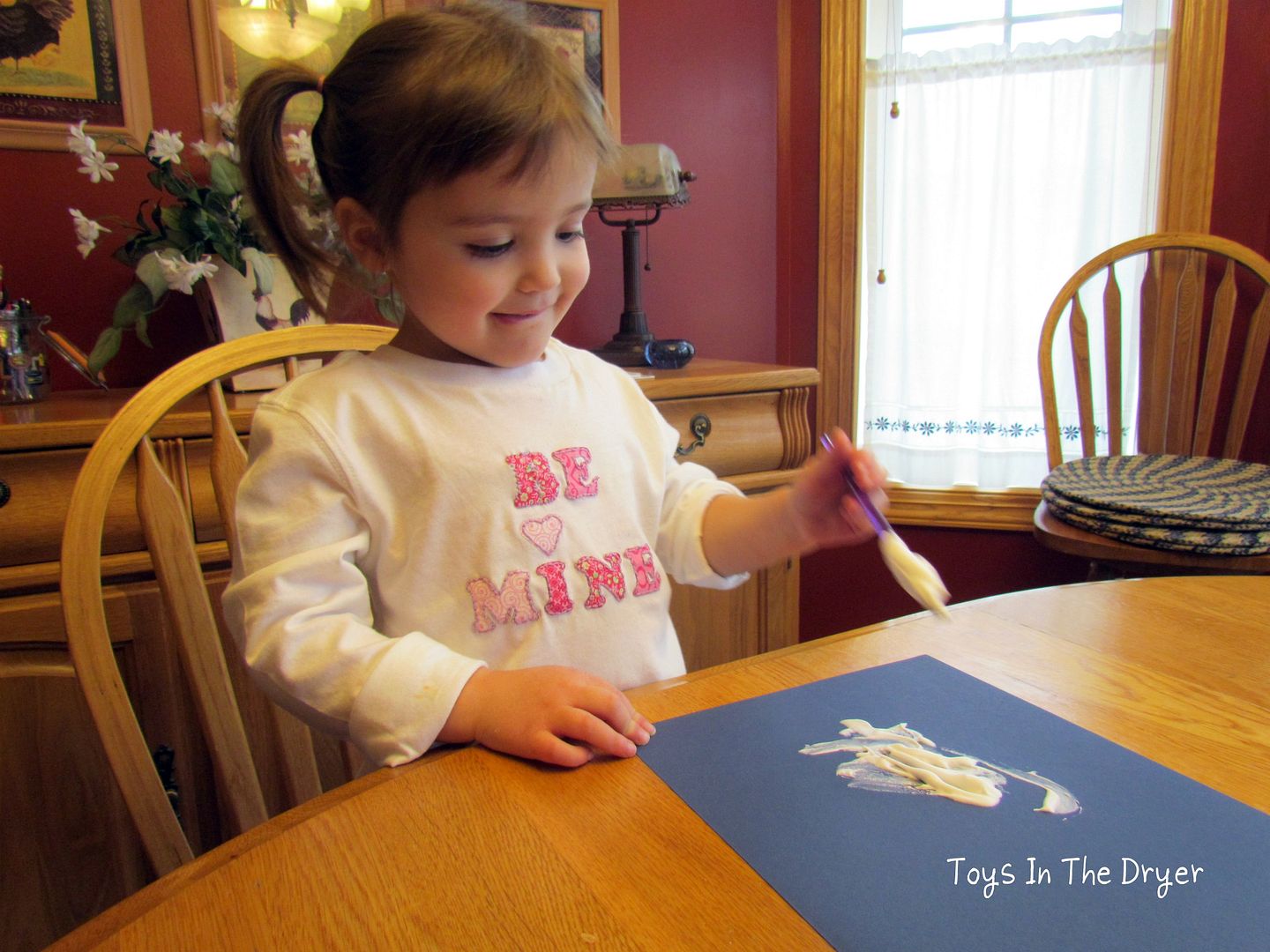 Paintbrushes work great....but hands are even better!!! (P.S. see that shirt my daughter is wearing? I'm going to teach you how to make one a little later)
Mommy made one too! (I embellished with glitter glue and gems)
Set them up away from curious hands and fingers and let them dry for a day or so. Once they are dry they will be puffy like they were when you painted them on. Have fun and get ta' craftin'.