Here is a "nearly free" and fun project. This is one that I would say to let the parents do because of the mess involved. I use this when my kids are sick in bed, they will sit and look at the glittery globe for hours (OK minutes, but in kid time that is a long time). Let me preface this with "yes, I know snow globe usually equals winter, but this is a great "sick kid" activity." My son recently had surgery and I made one of these for him to play with in the hospital...he loved it!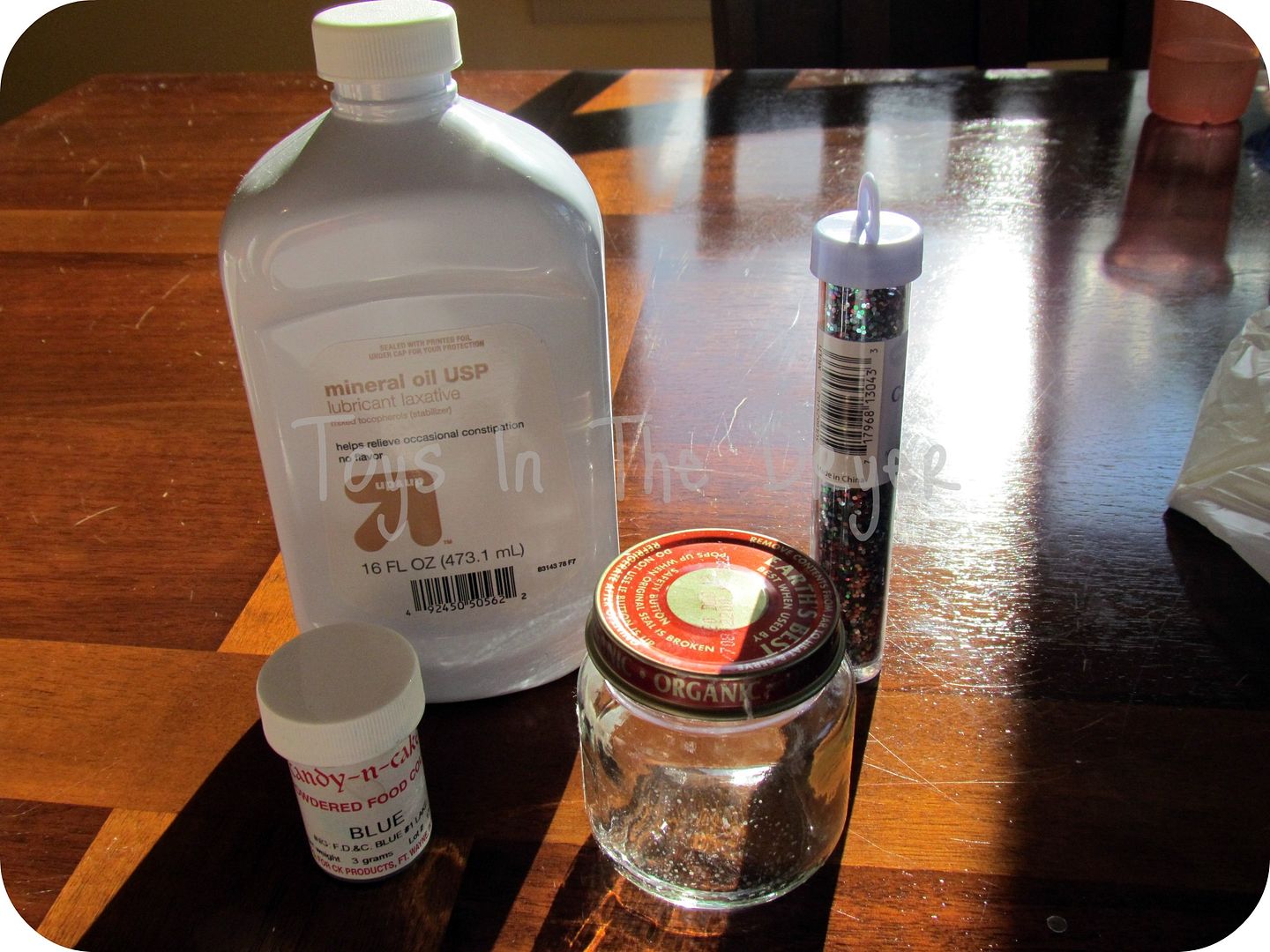 Here is what you need
Baby food jar or a water bottle if you want a big one
Glitter
Mineral oil (or Baby oil)
One drop of food coloring
Super glue
Simply sprinkle a little glitter in the jar, fill the jar half way with mineral oil and the other half with water, add one drop of food coloring, glue the cover on tight and hand it over to your sick kiddo. They'll love to watch the oil and water try and mix and to see the glitter bounce around.