I loved this idea so much that I had to share with our faithful Toys In The Dryer readers too (It was originally posted on my personal website).
Yup! My crafty itch has been bad this year. Maybe I'm trying to drown myself in projects? Who knows?
Want to know how I turned three BORING blah-zay pillows into cute Christmas pillows? Here is how!
Step one: Take any blah pillow you have around the house, or go to the store and buy the ugliest one you can (believe me the uglier the cuter they turn out)
I added the red zig zag stitching to each of my blah pillows for a little added flare.
Next I made three rectangle swatches to attach to the pillows (notice I added the same red zig zag stitch to these to pull it all together)
Then I dug through my Christmas cookie cutters to find three that I liked best and taped them using painters tape to each swatch...like sew (ha ha ha pardon the pun). I let my son pick them out. He helped attach the tape too!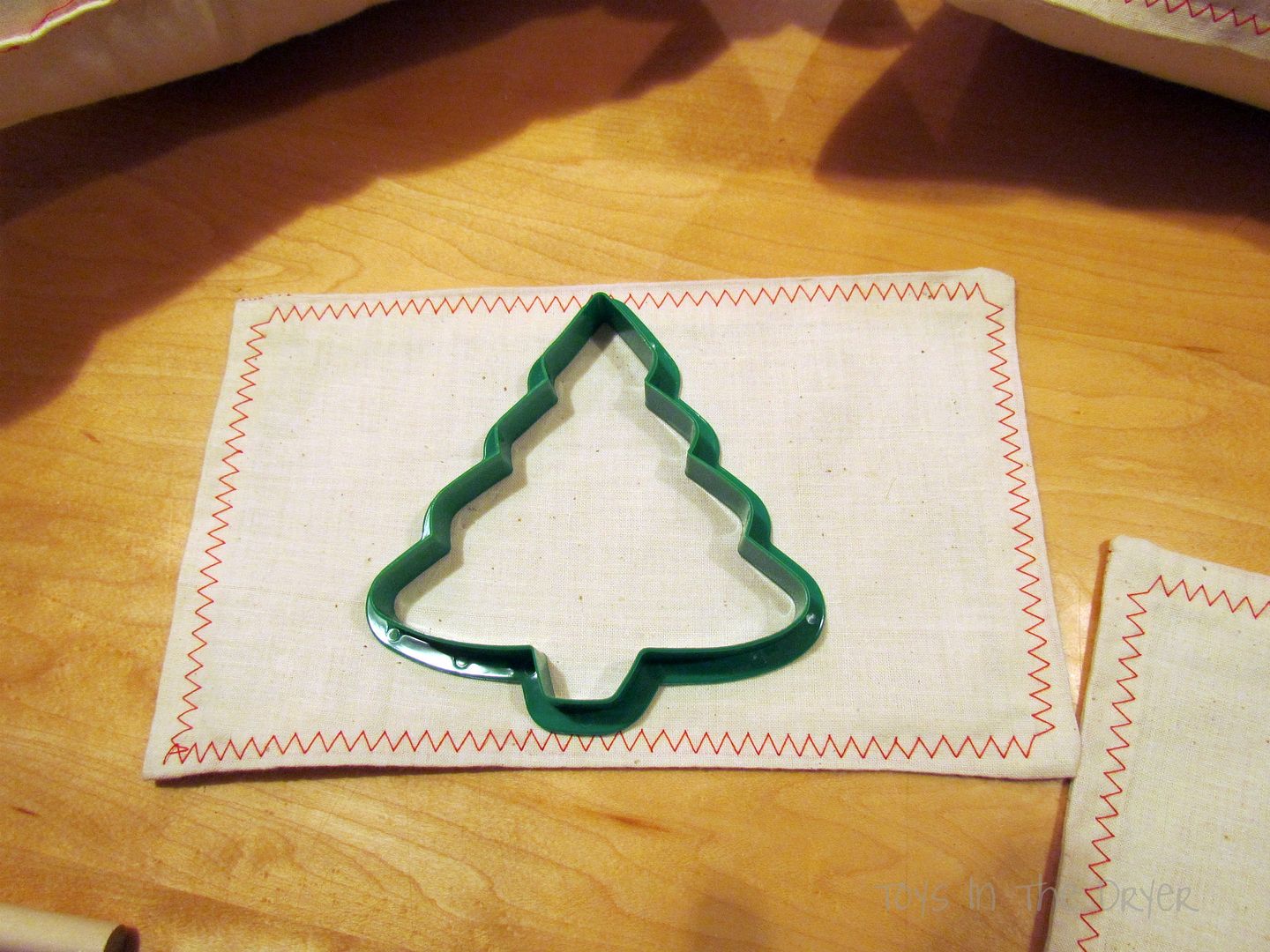 Easy peasy, right? Then get out your paint color of choice and a paint brush (please note- don't learn from my mistake by using a sponge, use a brush...the sponge left the line really unclean and being the perfectionist I am I had to re-sew a new swatch). I think the part that was most fun was letting my son help me paint them in. He really got a kick out of it!
Paint and fill in each cookie cutter shape with the paint you chose (I used acrylic paint- I like it and that's why)
Set the swatches aside to dry then attach to blah pillows and viola, now you have cutesy pillows. I added a little bell to the corner of each swatch for a little jingle (but no money came out- ha ha ha). Then sit back and enjoy! My total cost for this project was $1.97 (for 1 yard of fabric- I had the pillows, paint, thread and cookie cutters). We gained three cute pillows and a fun memory we shared!