In honor of our first snowfall of the season this past weekend...
Candy snowflakes- easy, cheap, tasty and cute! All you need are a bag of spice drops and some toothpicks!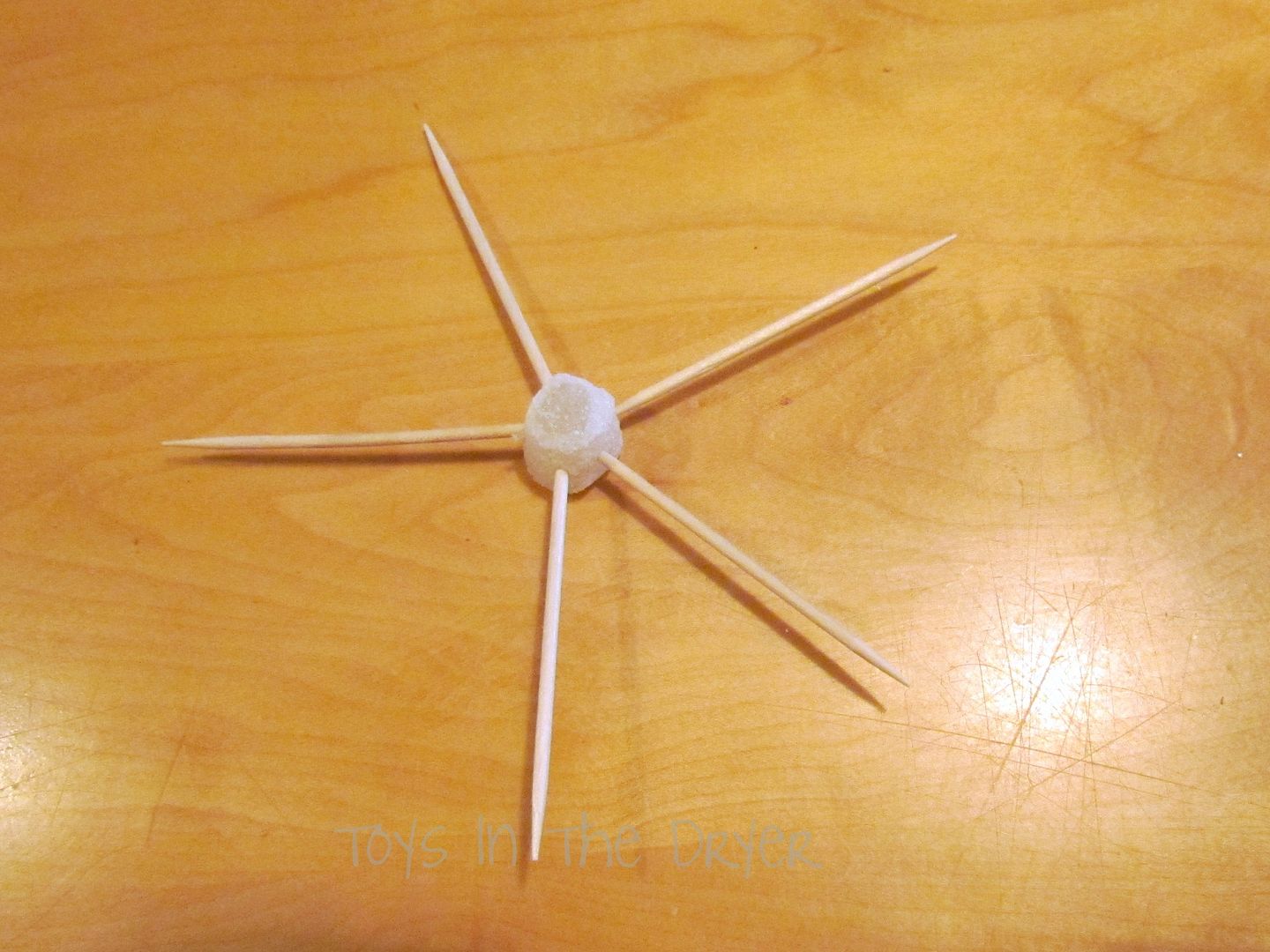 Select one spice drop as your center and insert 5 toothpicks into it. Remember it's five not six....snow flakes have five points (and if yours have six you should play the lottery because dang you are lucky!)
Attach the colors of your choice to each toothpick (usually 3 fit nicely)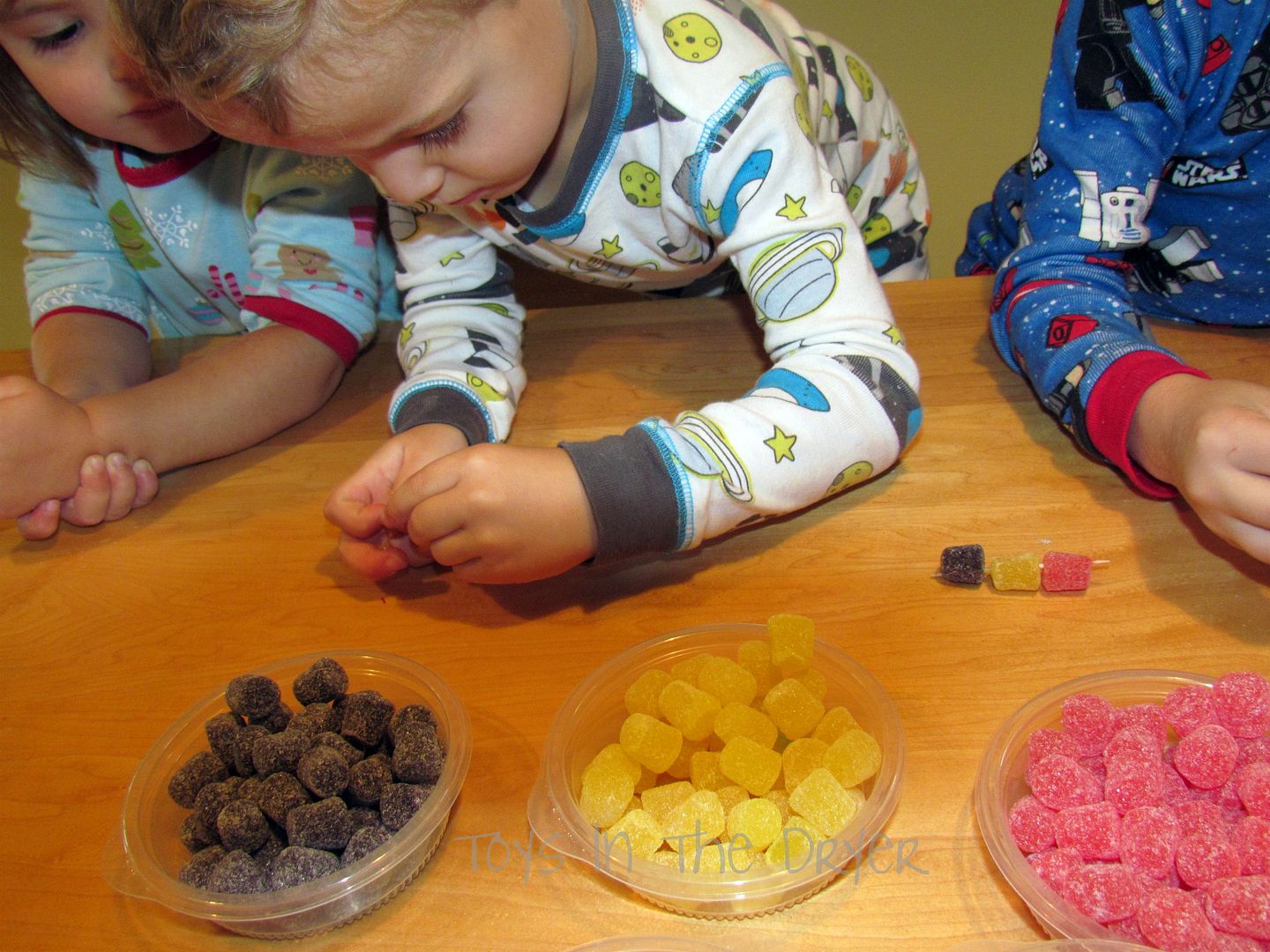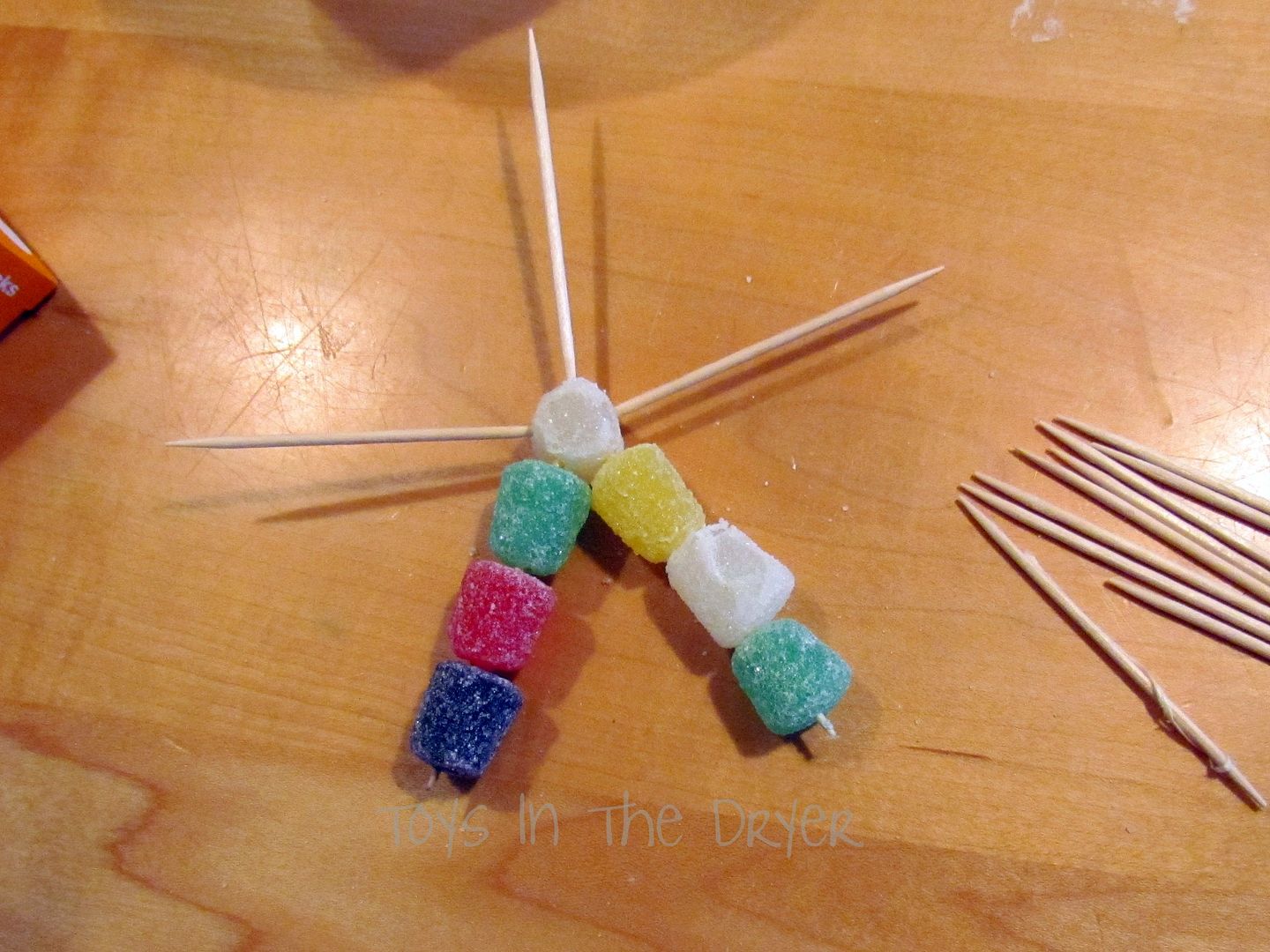 Once you have filled each toothpick it's usually acceptable to dig in and eat as many as you can handle. Have fun and enjoy!