One of my favorite things about summer is gardening! I've never been one that has been able to keep a plant or flower alive but vegetables are a different story! I feel like there is some sort of reward for caring for the veggies verses flowers or plants, you know- some sort of pay off. My oldest son loves, and I mean loves, cucumbers. This kid could eat an entire cuke with every single meal and still ask for more. This spring we decided that cucumbers were a must in our veggie garden and the fruits of our labor have been appearing one right after another! Now I saw our massive pile of cucumbers growing by leaps and bounds and I thought this might be a perfect time to make some pickles!
Here is what you need:
Cucumbers
White Vinegar
Dill (fresh is best)
Sugar
Red Onion (or white)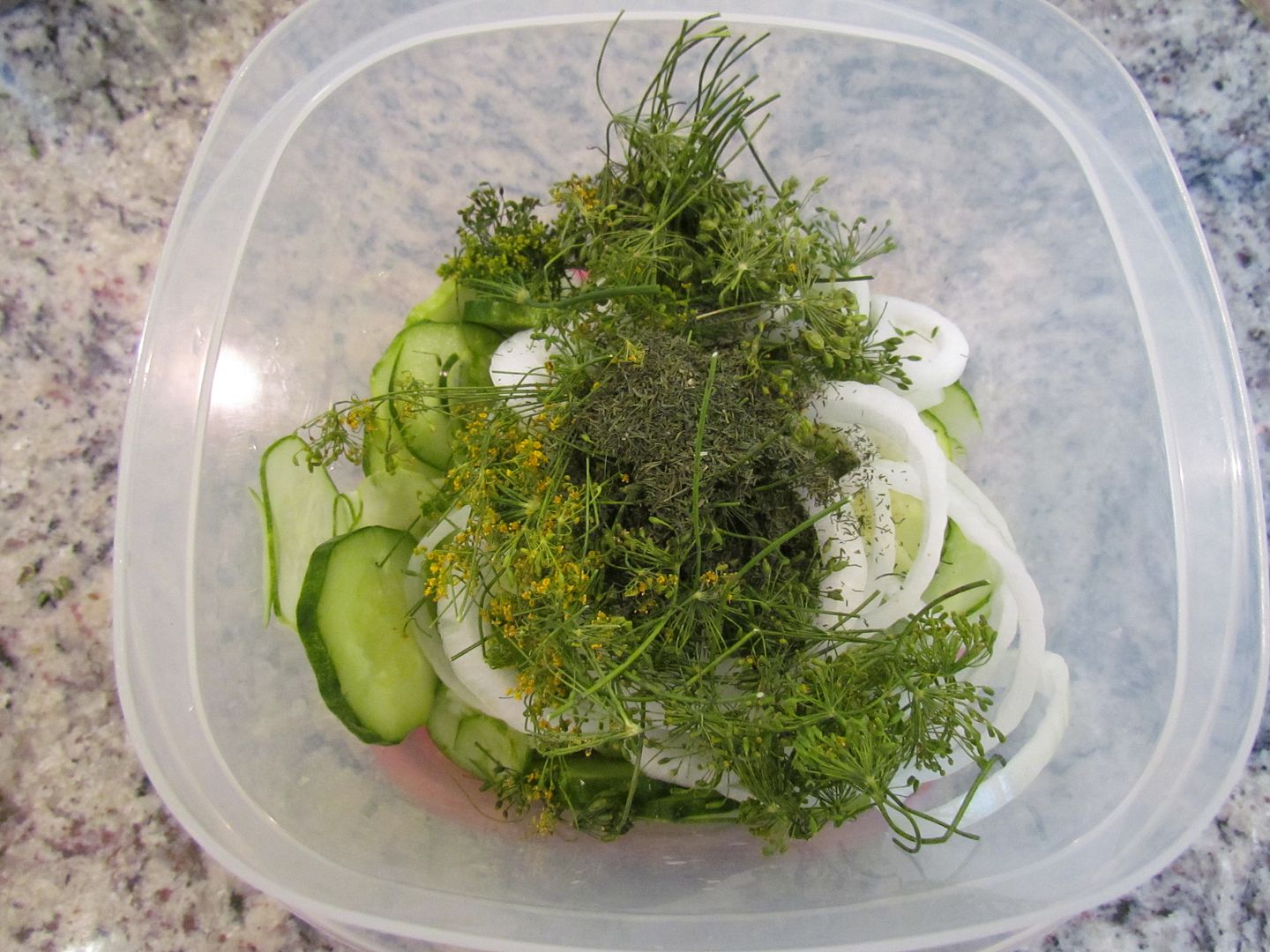 Wash and clean your cucumbers well and if you have a food processor be thankful for that because slicing all those cukes by hand wouldn't be fun. Slice your cucumbers to the desired size (we use our 4mm blade in our processor).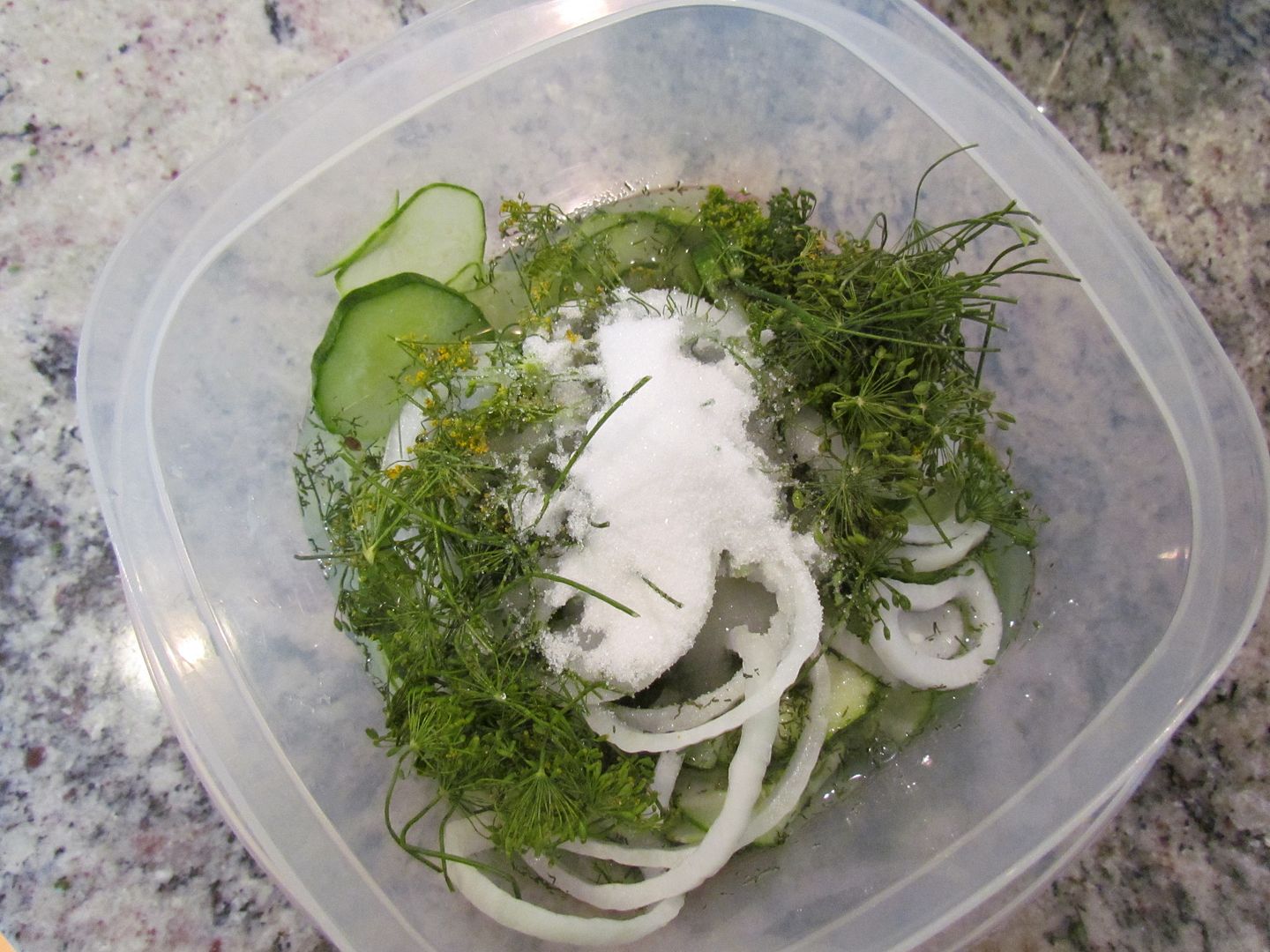 Fill a large bowl with your sliced cucumbers and add the sliced onion to the top.
Pour in enough vinegar to cover 2/3 of your cucumbers.
Add a few table spoons of sugar and then as much dill as you like (we like LOTS!)
Stir and store in the fridge overnight.