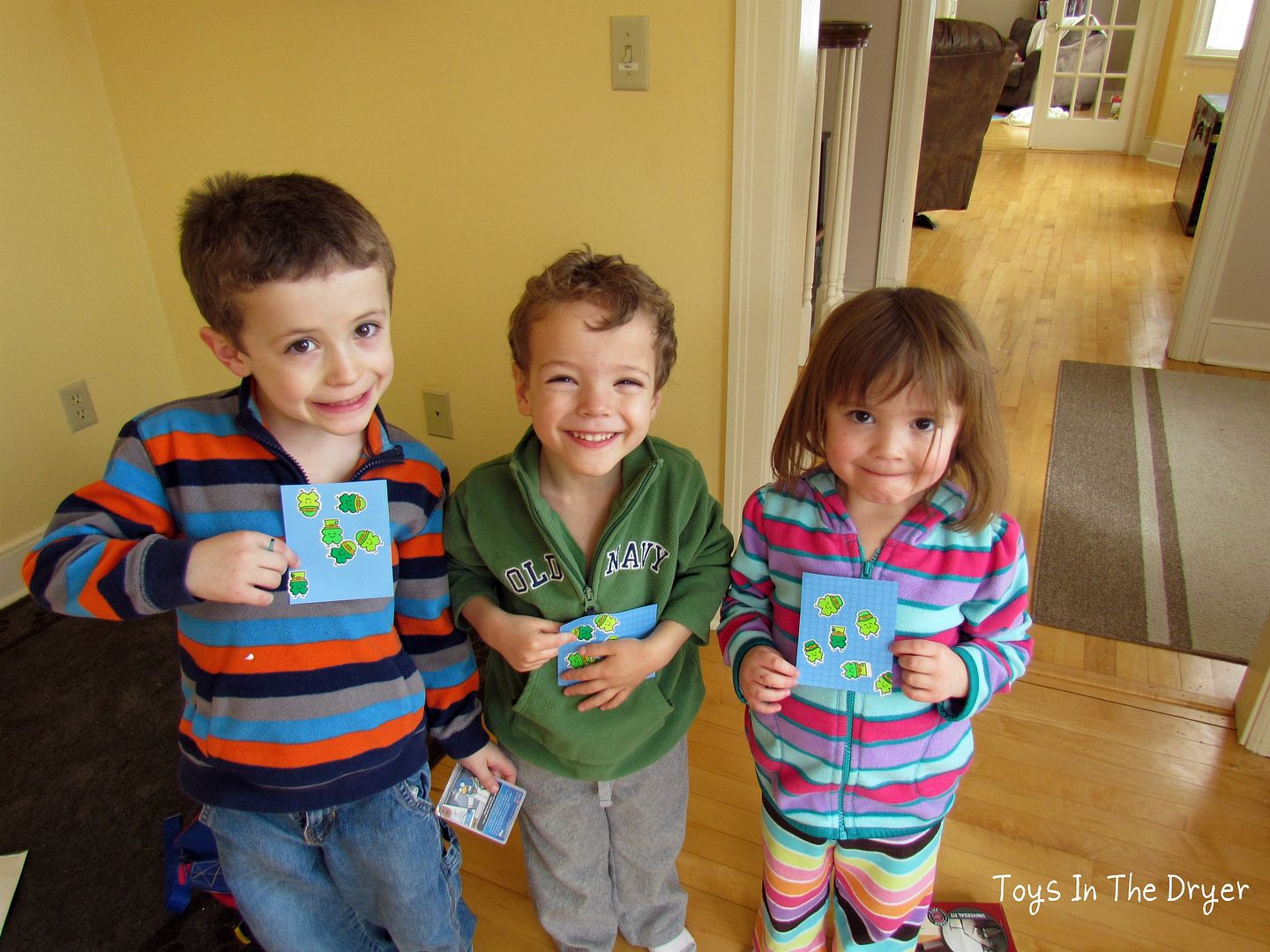 We went on a Leprechaun hunt the other day. It wasn't anything fancy but they really enjoyed it. It ended up costing me a whopping 99cents! I bought a package of lucky clover stickers at the store a week ago for 99cents and cut them up into separate stickers. I gave each child their own piece of paper to collect the stickers on too.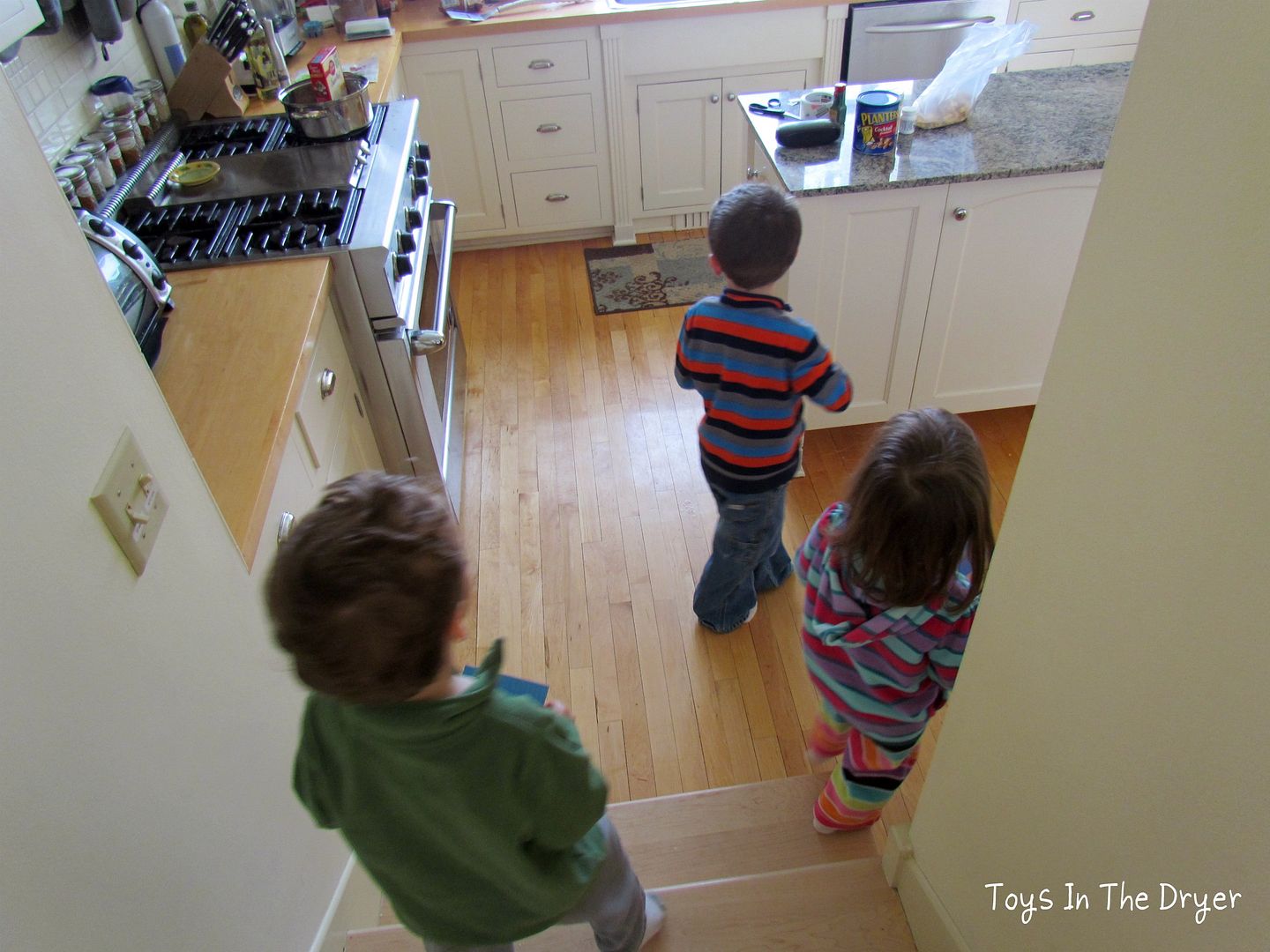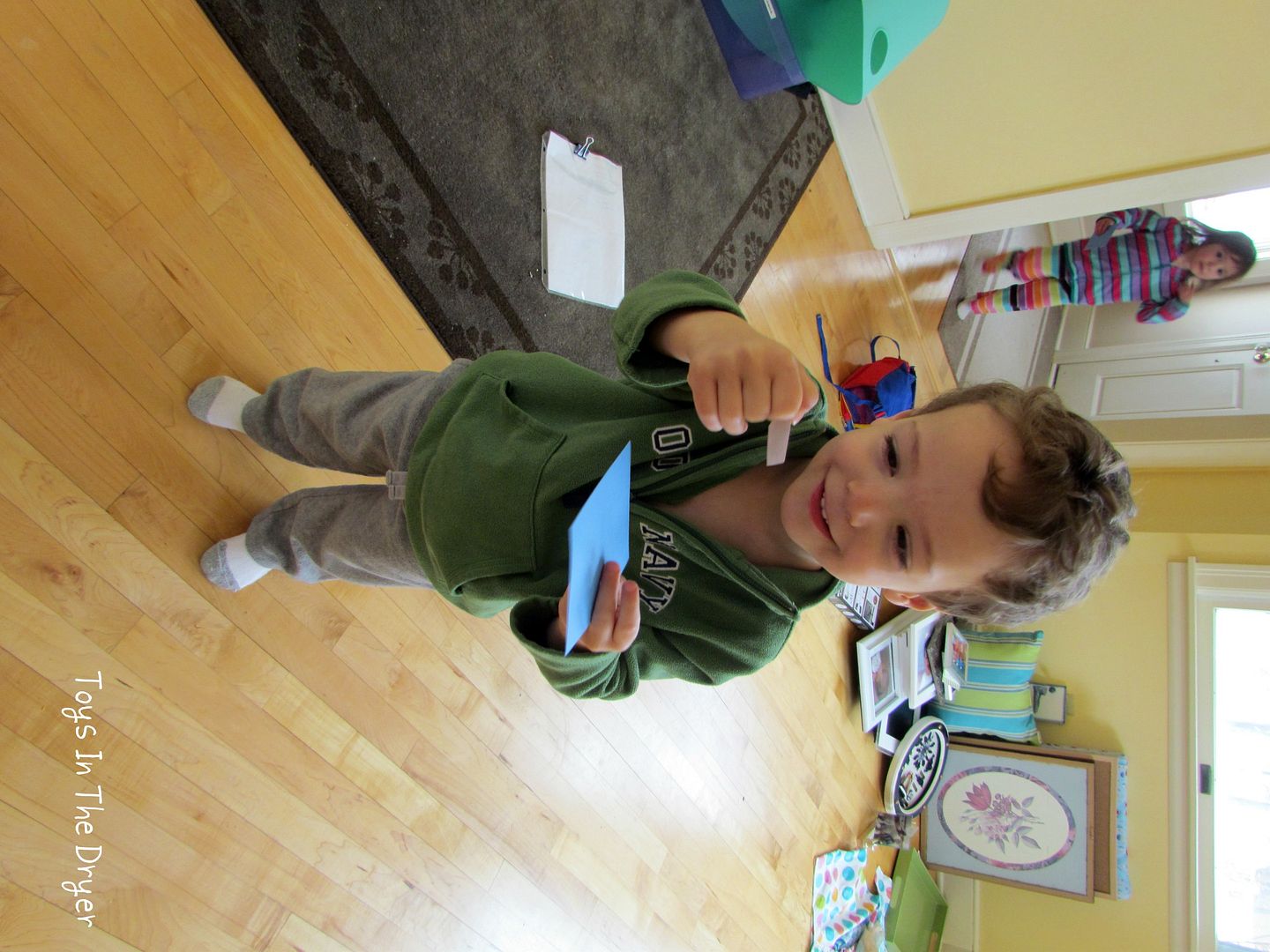 When they went down for a little rest time the sneaky Leprechaun left stickers all over the house, silly little guy! I made sure to tell him that he needed to leave the same amount of stickers for each child (to avoid an argument.) They loved running through the house looking for stickers.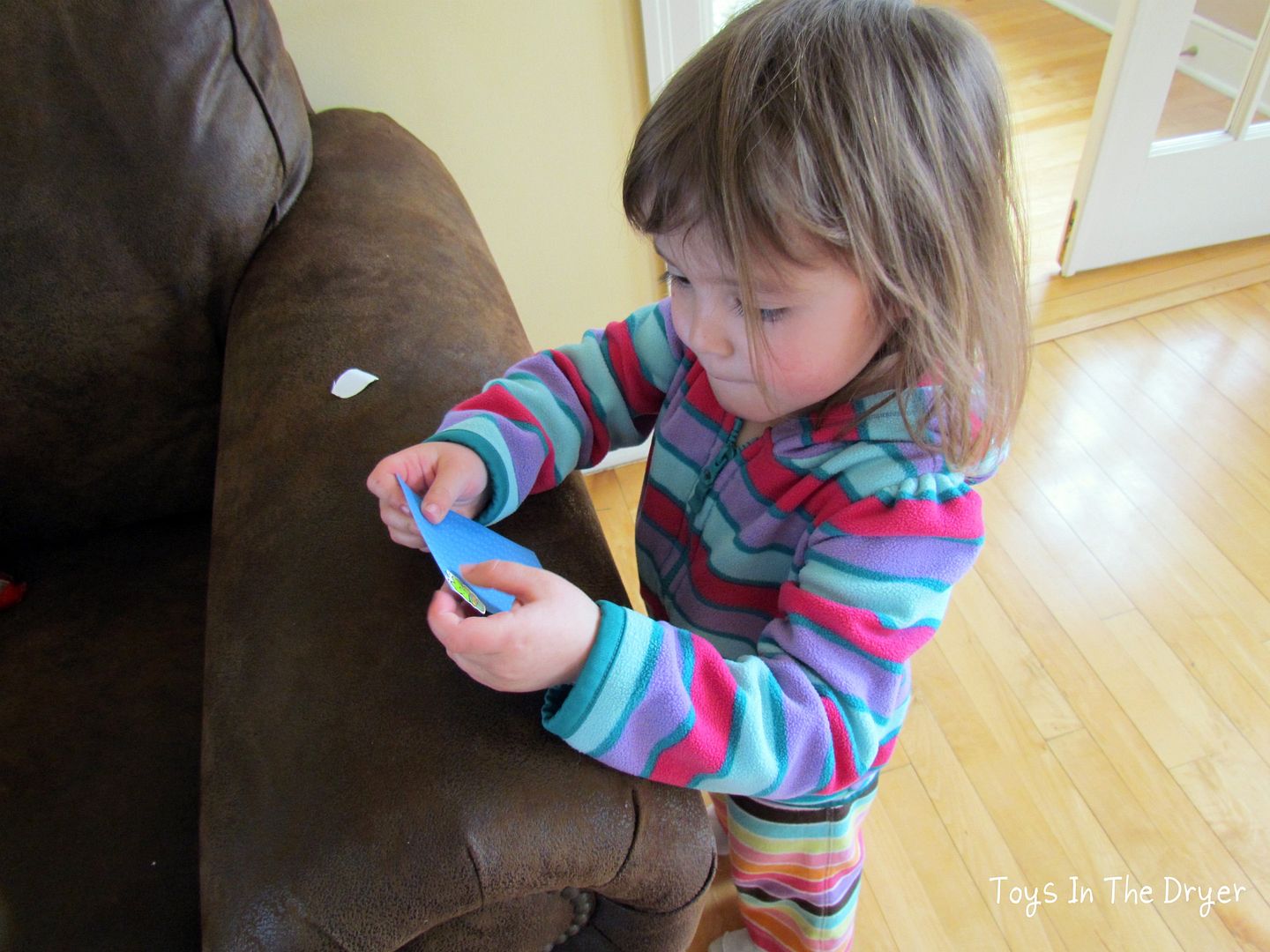 Some were pretty easy to find and some were really hard. I actually forgot where they all ended up so the hunt lasted quite a long time. All in all they each collected 6 stickers. I loved listening to their stories along the way. I heard a lot of encouraging each other, a lot of congratulations for finding one and a few "that silly Leprechaun" comments. I think it was a success. It's amazing to me how something so simple can become so fun!