I often
pin recipes
on my personal Pinterest account but never actually make them. Pinned it, Did it! is the perfect excuse to start trying some of those recipes I've pinned.
Mexican Stuffed Shells
was one that I had all the ingredients for on hand except for the shells. I made a trip to the store for the pasta then got to work...
I quickly discovered that these tasty shells are super easy to make and one that the girls could easily help with if you let the meat mixture cool a bit. (Tottie wanted to help me stuff the shells with the meat but I didn't have time to wait for it to cool.)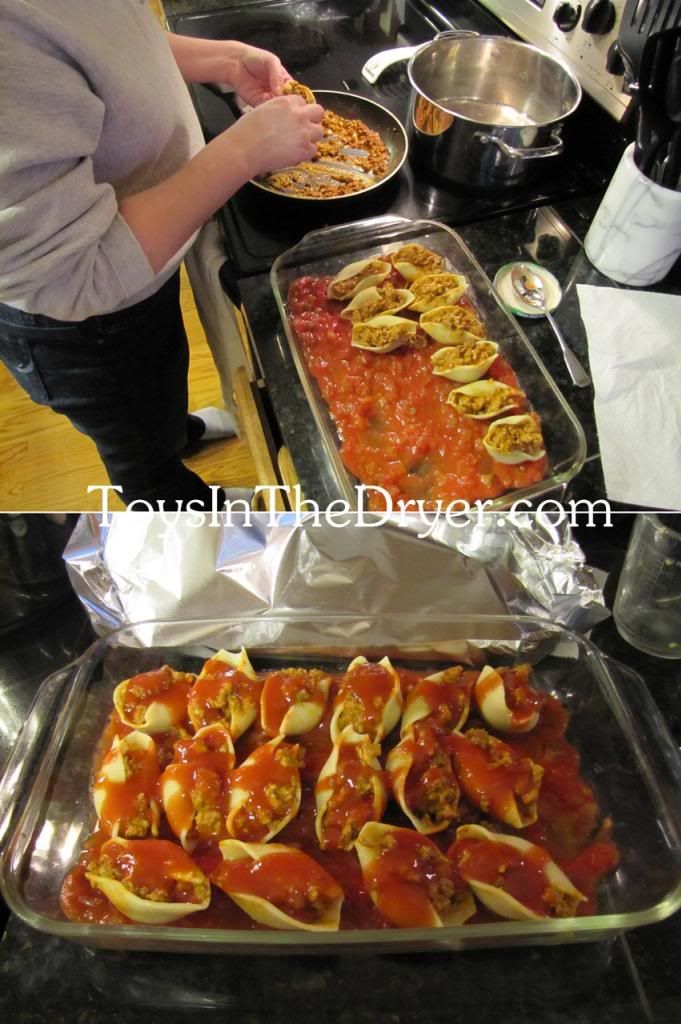 I WILL be making
this recipe
again! They were so good and my whole family loved them. They aren't exactly quick to make, but they are easy, which makes up for the time it takes to stuff all the shells.
Don't they look good to you?