Have you heard of the store Tuesday Morning? To be honest, until this past week, I had heard the name but didn't know much about it and I had never been to one. I am now a HUGE fan!
All photos in this post were taken at the Woodbury, MN store.
I was asked (as a Blogger in the Twin Cities area of Minnesota) if I would help promote the Grand Re-Openings of the Woodbury and Burnsville stores. I almost declined the offer because I didn't think it would be a fit for our blog. Boy am I glad I did some research and changed my mind!
Tuesday Morning
is a national closeout retailer that has been in business since 1974. They have 840 stores nationwide and 9 stores in the Minneapolis/St. Paul area. I had a chance to shop at the newly revamped Woodbury store.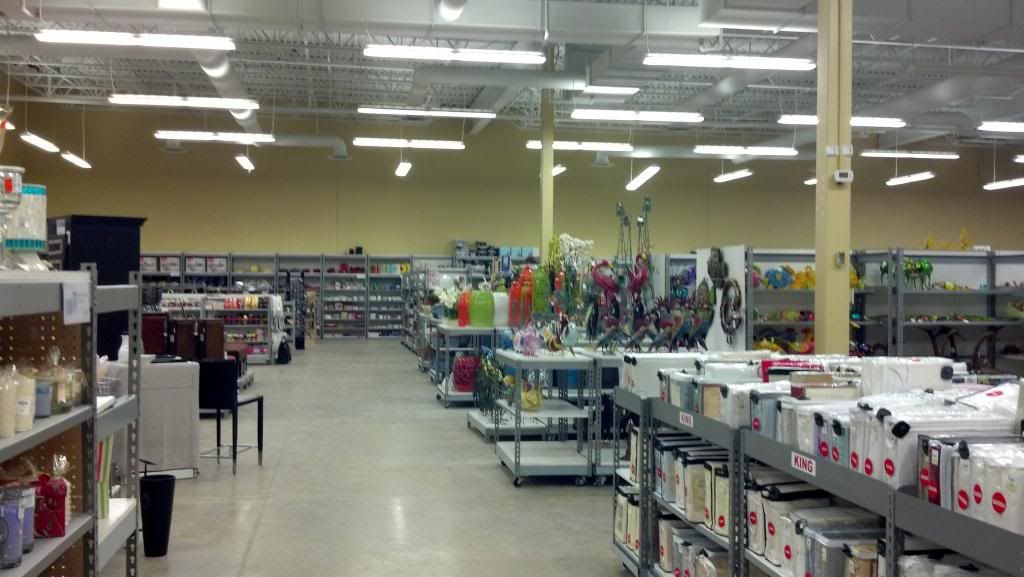 Don't be fooled by the concrete floors and industrial shelving, they've got some nice stuff at Tuesday Morning! They've got everything you can think of too, from kitchen stuff to decor, to craft stuff, toys, furniture, clothes, and outdoor/gardening items...
You can't beat the prices either! The same "Let's Pretend School" was $14 less than a popular store retailer and $33 less than a popular online retailer!!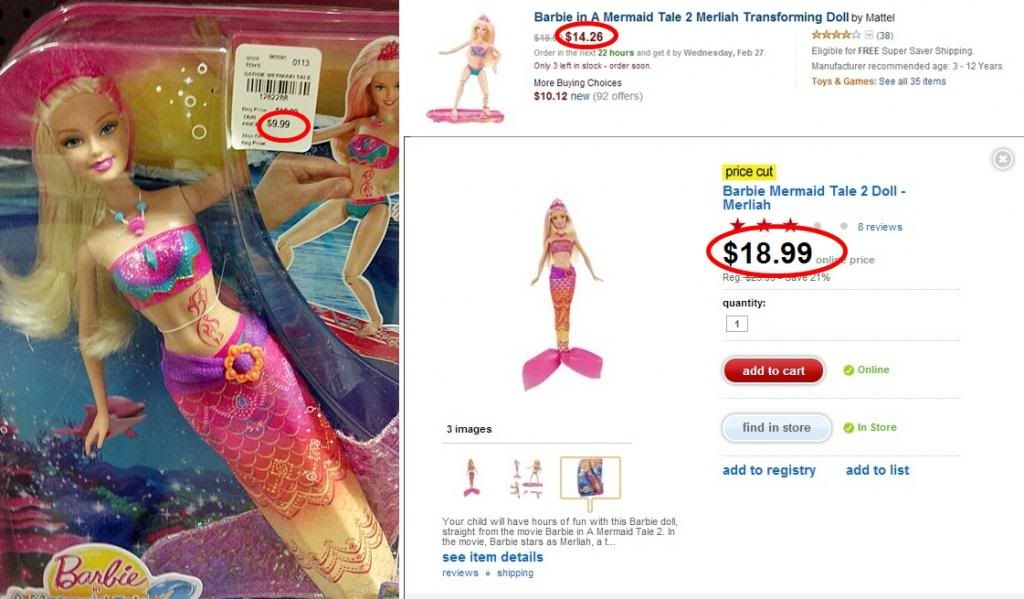 This Barbie doll?--$9 less than the store and $4 less than online. Why wouldn't you shop at Tuesday Morning with these prices? Take advantage of their TM Perks™ program and their sales and get even more for your money. I guarantee I'm buying my daughter's friend's birthday presents here!
Ok, so I got totally distracted in the toy section during my shopping trip (because I'm such a good mom) but there were a ton of things I could have bought for me, my house, or my husband too. I settled for a much needed sports bra ($12 for a brand name that usually retails or $20 or more!). I left with two super nice toys (not the ones above) and my sports bra for under $25! Tuesday Morning really has everything you need for the whole family.
What are you waiting for? Go check out Tuesday Morning for yourself!
If you're in the Woodbury or Burnsville area why not attend their Grand Re-Opening events on March 2nd?!
I was given money to shop at the Woodbury store. All opinions are 100% my own.